Welcome
Welcome to Dubdisk Records, the UK's grimiest independent dubstep label!
Based in south-west England, we support a range of artists specialising in dubstep and other forms of electronic music. We don't put out anything which isn't dark and loud so everytime you see the Dubdisk logo expect to get your ears kicked in!
Why not have a listen, follow us on Twitter or friend us on Facebook and Google+!
Remember to support your local indie dubstep and electronic musicians, don't forget to visit the shop.
Latest updates
Prisoner gets all industrial!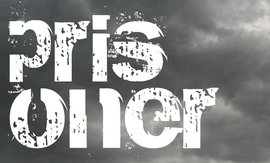 Prisoner returns with some weapons grade beats, just in time to darken your summer! Brutal and rolling, get ready for metal 2.0 people! Listen on YouTube or purchase from iTunes and you'll see exactly what we mean!
01.07.17
Opiates Grime bring pure pain!
Opiates Grime are firing shots and the shelling is brutal! Heavy beats for the UK streets, quality work from the Southern UK's finest! Check it out on our YouTube channel.
06.05.17