Vinyl Dubplates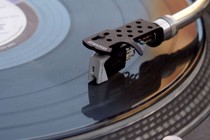 For the wax junkies out there, we are able to offer all of our releases on full quality vinyl. We currently cut each piece individually so you know you're getting something unique to rinse out!
Features
2mm thick - both lightweight and sturdy.
Hi-quality cutting process, full quality recording.
Stiff card sleeve and stamped labels included.
Vinyl will last as long as any large commercial pressing!
Check out our Soundcloud page, or any of our social media channels and note which songs you wish to order on vinyl.
Vinyl dubplates costs between £25 - £50, please contact distro 'at' dubdisk.com to place an order, various payment methods are available.